NLMK Group increases iron ore fines output by 0.8 m t
NLMK Group increases iron ore fines output by 0.8 m t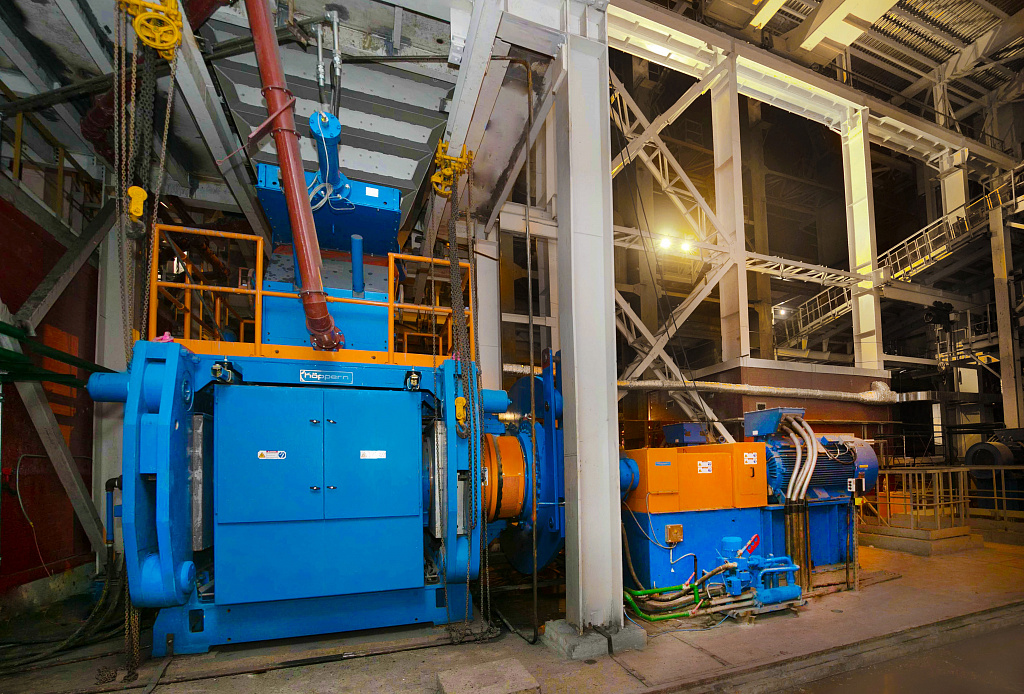 NLMK Group, an international steelmaking company with operations in Russia, the USA, and the European Union, has commissioned four more high-pressure grinding roll (HPGR) units, boosting productivity of Stoilensky's Beneficiation Plant by 0.8 mt of iron ore concentrate to 17.4 mtpa. As a result, Stoilensky has now covered 100% of the Group's blast furnace needs in iron ore concentrate with a Fe content of over 65%.
NLMK began implementing HPGR technology, unparalleled in Russia, at each of the four process lines of the Beneficiation Plant in 2016. The first four crushers were installed at Sections 1 and 4, supplementing the traditional cone crushers and ball grinders. They enabled Stoilensky to boost the productivity of the sections by 12.5% and to grow iron ore concentrate output by 1 mt to 16.6 mtpa. Stoilensky also significantly decreased its consumption of energy and grinding bodies required to process the ore.
Konstantin Lagutin, NLMK Group Vice President of Investment Projects, said:
"Over 1.5 years of operation the HPGR technology proved to be efficient and reliable. We have now launched HPGR's at Sections 2 & 3, completing the upgrade of the entire Beneficiation Plant. This will enable us to increase primary iron ore processing up to 37 mtpa (up by 5 mt vs. 2013), and become 100% self-sufficient in iron ore feedstock."
Each HPGR unit replaces two conventional crushers: the high pressure applied by the rollers of the HPGR units not only crushes the ore but also breaks up its crystalline structure. As a result, the downstream stages at Stoilensky receive ore that is more 'ductile' for further grinding, which delivers an increase in overall end-to-end productivity of the sections and enables a saving of resources.
Investment in HPGR technology at Sections 2 & 3 and expansion of ore extraction amounted to 4.5 billion rubles. This is the most significant of Stoilensky's remaining Strategy 2017 investment projects. This project to implement HPGR's at the four sections of the Beneficiation Plant will add a total of about 1.8 mt of capacity, and together with our other initiatives will enable us to bring concentrate output up to 17.4 mtpa by 2018.
Check out our video to see how HPGR's work
Subscribe for updates
Join us in social media