NLMK Group completes unique operation to replace 2 underground conveyors at Stoilensky within 10 days
NLMK Group completes unique operation to replace 2 underground conveyors at Stoilensky within 10 days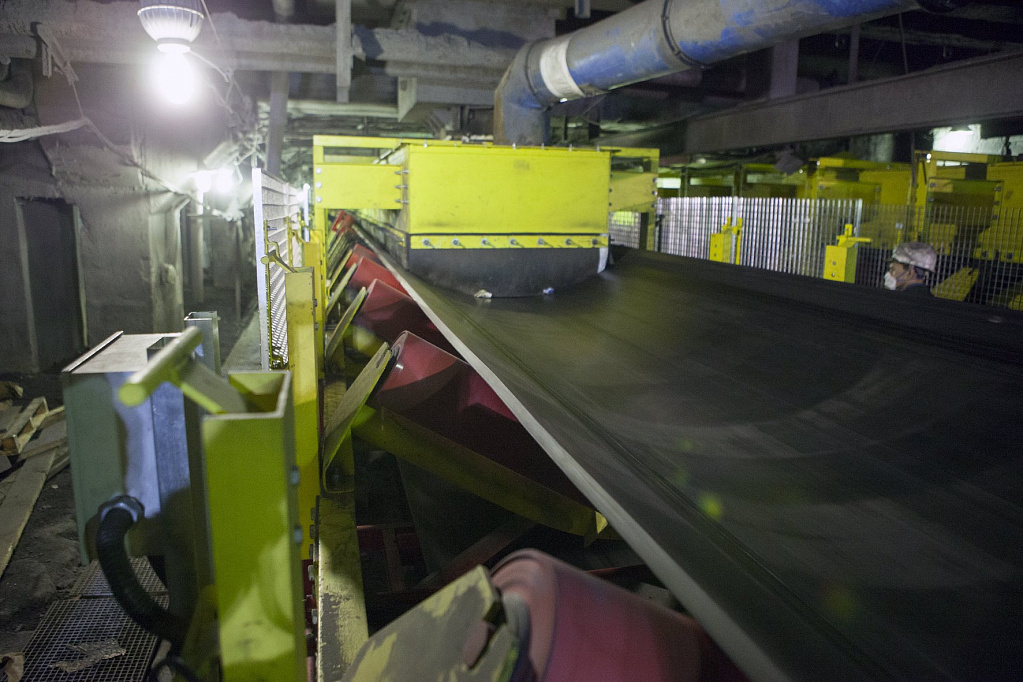 NLMK Group, Russia's top steel-producing company and one of the most efficient steel companies in the world, has replaced two obsolete conveyors at the Stoilensky ore crushing unit, successfully completing a unique project of reconstruction of an important link in the Company's integrated production chain.

A total of around 30 million tonnes of ore bulk is transported via conveyors each year. This equipment has worked without backup for more than 30 years, and following a significant increase in production the load placed on them has spiked. Conveyor breakdowns can cause lengthy stoppages leading to a slump in the productivity of the entire plant.

New conveyors have resulted in a 40% increase in the throughput capacity of the crushing unit, providing for technologically stable production of iron ore concentrate for the Lipetsk site. This and other projects, as well as Stoilensky's operational efficiency initiatives will allow an increase of the plant's iron ore concentrate production capacity from the current 15.2 million tonnes per year to 17.2 million tonnes per year. This will ensure a supply of low-cost, high-quality iron ore raw material for the 6 million tonnes of pellets annual capacity pelletising plant, currently under construction with launch scheduled for 2016.

Experts say that projects of such complexity and scope and within the given timeframe have never before been accomplished by Russian companies. The conveyors are located in a space with limited access – a 150 m long underground gallery; with no project plans for expansion. Reconstruction was possible in these conditions thanks to new project solutions, careful design, and a professional project team.

The task was made even more challenging as Stoilensky experts were given just 10 days to prepare and replace the conveyors, as this was the period for which sufficient iron ore raw material had been accumulated to ensure continuous blast furnace operations at the Lipetsk site. The plant was able to accumulate enough reserves to last this long thanks to previous operational efficiency projects.

Stoilensky halted production while the conveyor replacement was underway. The plant used this time to do scheduled maintenance across the process chain.

Sergey Napolskikh
Sergey NapolskikhGeneral manager
Biography, Stoilensky General Director, said:

'This is a landmark project for the plant. It has eliminated a bottleneck in the process chain, ensuring continuous and reliable work with the increased load that will follow the launch of the pelletising plant. Preparation for the replacement of the conveyors took almost twelve months. In H1 2015 we increased iron ore raw material production 5% year-on-year to 8.54 million tonnes. This allowed us to accumulate enough concentrate to ensure Novolipetsk had the required raw materials during this unique operation. All this while employees from various contractor companies, as well as different Novolipetsk and Stoilensky departments, worked side by side to achieve the common goal. And they all did a great job!'
150 specialists took part in the conveyor replacement operation, working around the clock in shifts, monitored by representatives of the OHS department.

Investment in conveyor replacement totaled 246 million rubles.